EVALUATE
software solutions for your business.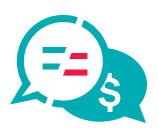 MANAGE
your IT vendors and processes.

ANALYZE
your current technology and its value to your business.

STRATEGIZE
to maximize value and take your business to the next level.

We bring together the complexities of technology and business to provide clients with technology solutions they can trust and rely on.